Jaspreet's journey to India
Jaspreet Kaur has been a child sponsor with SAF for over a year, to an 11-year-old girl named Jobanpreet Kaur. She knew that when she planned her trip to India in the fall, she was going to visit her sponsored child. On October 2nd, Jaspreet began her journey to India with excitement to visit family, as well as finally get the opportunity to meet her sponsored child.
"I feel grateful that SAF has given me the opportunity to help this family. I didn't realize how much of a difference I was making in their lives, but I am truly touched by the whole experience. Becoming a child sponsor with SAF was the best decision I ever made"

– Jaspreet Kaur
After a few days of jet lag and spending time with family, Jaspreet Kaur planned a trip to Amritsar where Jobanpreet lived. On October 10th, Jaspreet Kaur awaited the arrival of the SAF vehicle that would take her from Ludhiana to the sponsored child.
Sponsorship with SAF
At SAF there are very specific rules and guidelines you must follow if you wish to visit your sponsored child. Jaspreet Kaur made sure that submitted all the necessary documents for review before the visit and get approval.
A sponsor must also be accompanied by a SAF International Field Officer when visiting the child and family and the officer will advise visitors about local culture to help them be aware and respectful.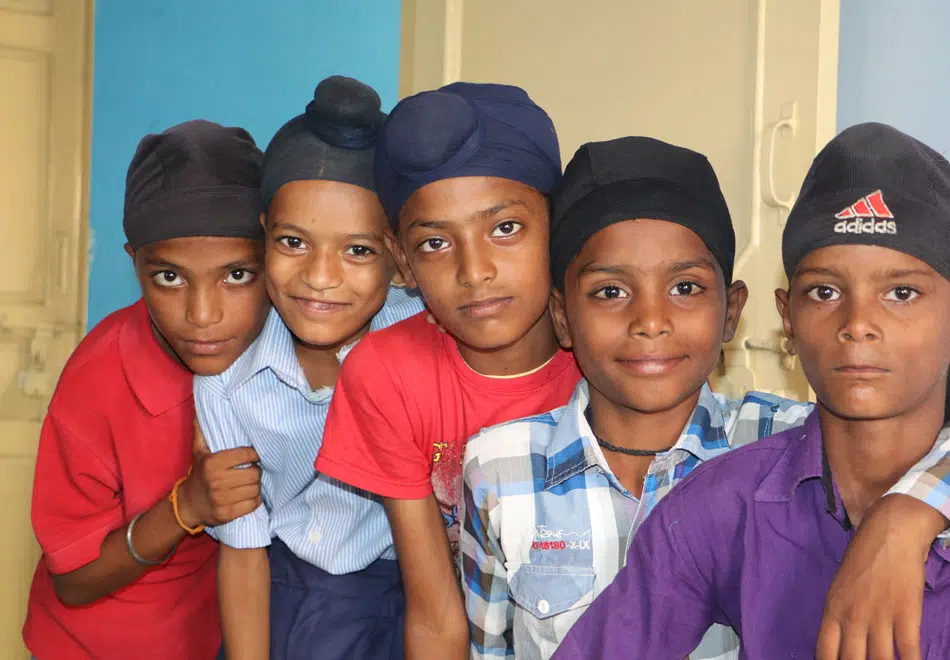 Example of another heading
When they arrived in the pind, they got lost and Jobanpreet Kaur came on a bike to show them the way to her house. Jaspreet Kaur was touched by the little girls' efforts to help them.
When they arrived, they were greeted by Jobanpreet's mother, grandparents, and little sister. The visit lasted two hours and Jaspreet came with gifts for Jobanpreet and her family. When giving gifts, SAF has specific guidelines and must approve anything given. Cash, clothing deemed not age-appropriate, and any gift containing suggestive content will not be allowed.
Jaspreet Kaur brought fruit, clothes, books, and stationary with her on the visit. Jobanpreet was so happy during the visit, she showed Jaspreet her grades. Jaspreet could see how passionate Jobanpreet was about school by speaking to her and seeing her straight A report card with.
Jobanpreet's mother was especially thankful to Jaspreet, telling her that without her support she would not have been able to send Jobanpreet to school. Jobanpreet's father passed away in 2012 and since then her mother's only income comes from knitting sweaters that brings in about $80 a month for the family.
As the visit came to an end, Jaspreet really reflected on how grateful she is to SAF for allowing her the opportunity to help educate this young girl. She felt as though $35 was such a small amount of money coming from her, but to this family it meant so much. It was an experience she would cherish forever.
Following her visit, Jaspreet Kaur went on to sponsor another child with Sikhi Awareness Foundation!
Sorry, we couldn't find any posts. Please try a different search.